Nabil Abdennadher
Nabil Abdennadher received the Diploma in Engineering (Computer science) from ENSI, Tunisia, and the Ph.D. degrees in Computer Science from University of Valenciennes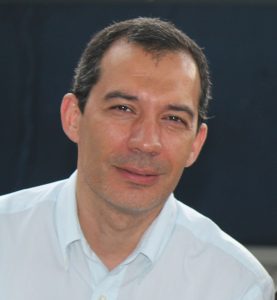 (France) in 1988 and 1991, respectively. He was an assistant professor at the University of Tunis II from 1992 to 1998 and a research assistant at EPFL from 1999 to 2000.
In 2001, he joined the Depart. of Computer Engineering at the University of Applied Sciences, Western Switzerland (HES-SO, HEPIA) as an assistant HES professor. In 2008, he became an associate HES professor and in 2017 he was promoted to full HES professor.
He is currently head of both the inIT Research Institute and the LSDS research group. His major research interests include high performance and distributed computing, Internet of Things and urban computing. He is representative of the Swiss Alliance for Data-Intensive Services in Swiss Romande, and member of the Editorial Board of the Journal of Reliable Intelligent Environments.
Nabil Abdennadher participates in several research projects funded by Europe, Innosuisse, swissuniversities, Switch AAI, SEFRI and HES-SO.
Contact:
4 Rue Prairie, 1202, Geneva, Switzerland
Tel: +41 22 54 62 534
Email: nabil (dot) abdennadher (at) hesge (dot) ch