Noise Radar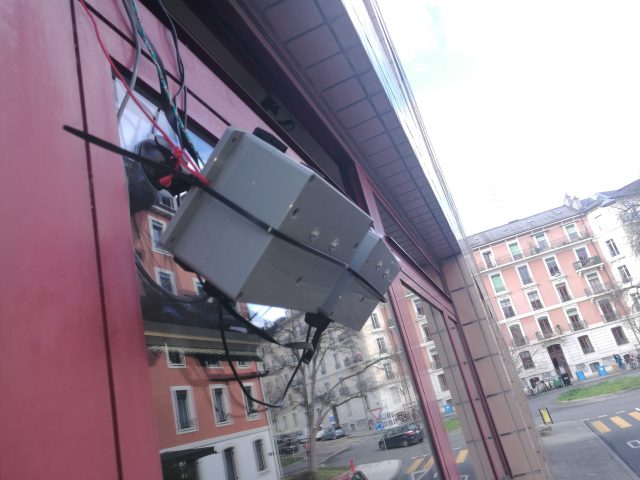 Noise Radar – Distributed Acoustic Sensor Network for Traffic Noise Impact Measurement
A short video presenting NORA.
According to the European Commission, in the EU, more than 100 million citizens are exposed to noise levels above 55dB Lden: a threshold at which negative effects on human health can be observed. Road traffic is the most prominent source (80%) of noise pollution, followed by railways, airports and industry: around 14 million citizens are annoyed by environmental noise and around 6 million sleep disturbed. The stress generated by noise is the estimated cause of 70000 hospital admissions and 16000 premature deaths per year.
By combining IoT, Acoustic and Artificial Intelligence (AI) technologies into its acoustic-sensor-based Monitoring Units (MU), Securaxis offers a generic solution for road traffic monitoring. The company has already developed a first version for traffic-based lighting management with customers like Elektron (CH), and is currently working on correlation between traffic and air quality data with partners such as Bosch (Germany) and Iknaia (United Kingdom). This project will expand the Securaxis market by implementing a Noise Radar device capable of detecting excessively annoying road traffic noise in urban areas.
The research avenue is two-fold: 1) acoustic scenery of urban traffic modeling and 2) context-aware adaptation to different urban settings and environmental conditions. We aim to find the acoustic features that best correlate with traffic noise and allow the detection of incivilities, like tampered exhaust noise. This will be done through the design, setup and deployment, at city scale, of an adaptive Edge-Cloud platform, where edge devices embed signal processing and autonomous machine learning solutions. An FPGA based implementation will ensure security, privacy, and optimal balance between power consumption and performance.
The project will foster the development of Smart City applications in several domains such as road traffic, air and noise pollution.