iNUIT
Internet of Things and Urban Innovation (iNUIT) is an applied research program funded by HES-SO. Started in 2014, it initially focused on crowd monitoring, with the aim of optimising the mobility and physical safety of visitors during major events.
In 2015 and 2017, iNUIT started collaborating with the Paleo Festival Nyon, the Federal Wrestling and Alpine Games Festival, and the Grape Harvest Festival. Currently (2018 – 2020), iNUIT is extending its platform to support IoT applications deployed at city scale.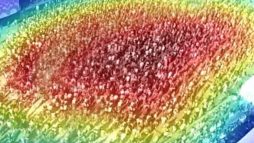 ISPDC 2018
hepia will host the 17th IEEE International Symposium on Parallel and Distributed Computing. This conference will take place in the hepia Prairie building from June 25 to June 28, 2018.
More information is available at: lsds.hesge.ch/ISPDC2018
EnhanceR
EnhanceR is a national initiative to provide specialised research IT support to the Swiss research academic sector. It achieves this goal by federating Research IT specialist groups at various academic institutions across Switzerland. EnhanceR has core expertise in the fields of efficient computing, big-data analytics, and large-scale data management.